When you're in charge of choosing a first date, it can feel like you're under a tonne of pressure to choose somewhere that's fun and memorable – especially when it feels like it's only ever dinner dates any of us go on.
So, if you're trying to avoid the idea of just dinner or drinks, here are some of our top first date ideas that are just a little more interesting than the norm:
1: Attend a Comedy Night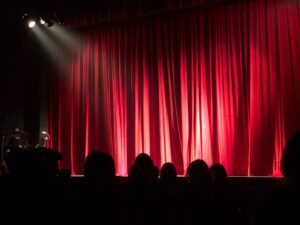 Some of the best first dates are those that are full of fun and laughter. The problem is, because you're both so nervous, it can be hard to relax enough to start joking and making your date laugh. Which is why a comedy night can be so good, as you get to leave it up to someone else to make your date laugh.
2: Go Ice Skating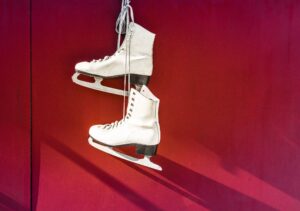 Ice skating is something many of us loved as children – especially around the holiday season – but isn't something you've done for years. Which makes ice skating a brilliant idea for a first date. Even better, neither of you have to be any good at ice skating to enjoy the date. Indeed, falling on your bum is part of the fun!
3: Try a Gym Class
If you're both really into fitness or even met at your gym, then a workout class can make for a wonderful date. Particularly when there are so many weird and different classes out there to try. It could be goat yoga, some kind of trapeze class or hula fit – whatever you choose, make it fun and something you can chat about afterwards.
4: Go Bowling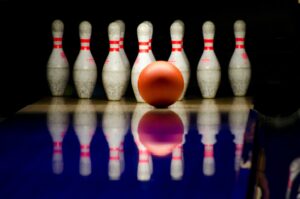 Whether it's ten pin bowling or having a go at lawn bowls, these classic games are ideal for some casual but competitive fun. In particular, ten pin bowling can be combined with some beer and chips as you both battle to get a strike and take the bowling crown.
5: Try Some Karaoke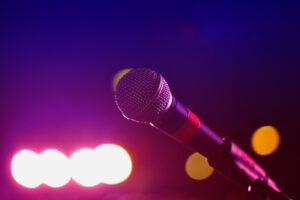 Combined with a few drinks, karaoke can make for a great laugh. Here you could think about booking a private karaoke booth or just heading to a bar that has a special night. Either way, you'll be able to embark on some wonderful duets together.
6: Go for a Hike
There are plenty of wonderful munros and hills to be enjoyed across the UK, making for an ideal date for the more outdoorsy singles out there. Plan it for a weekend and think about taking a picnic along with you too.
7: Book a Dance Lesson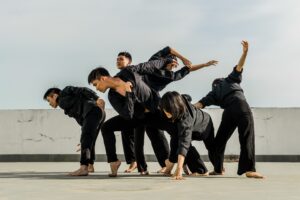 There's nothing like dance to bring you both closer together and get passed those first date dance nerves. Here you could look for a special one-to-one lesson or you could go to a group class, where you'll be learning alongside others. Just think, you'll both feel like you're on an episode of Strictly Come Dancing.
8: Enjoy a Sunset Picnic
There is nothing more impressive than a date that puts together a delicious picnic for you both – even better when you combine it with the romance of a sunset. Just pack a few blankets and plan your picnic for somewhere scenic.
9: Visit a Zoo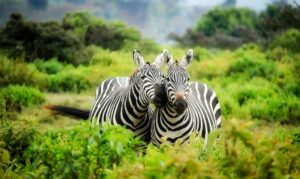 Zoos are often associated with children, but these places are also incredibly fun for adults to visit too, especially if your date is an animal lover. Ideal for a first date, rather than focusing too much on questions, you can distract yourselves with all the different animals. Plus, zoos have cafes so you'll both be able to sit down and have a chat over some food too.
10: Take a Cookery Class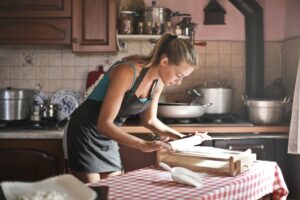 Do you both love food? Then booking a cookery class is sure to impress your date. Not only will you have some fun competition as you try to outcook each other, you'll both get to have fun and scope out how well the other can cook. Perfect if you're after your very own Gordon Ramsay for a partner.
11: Go See Some Live Music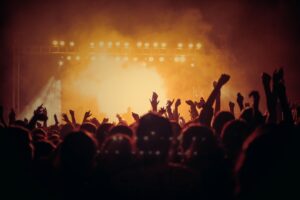 Everyone loves music, and the thrill and excitement of a live gig makes for a brilliant first date. Just make sure that you both like the band before you go, as otherwise your date might find themselves feeling a little bored. Plus, unlike going to a movie, you'll have the chance to chat briefly between songs or bands.
12: Visit a Museum
Museums these days are far from boring, with lots of interactive exhibits that can be fun for you and your date to get involved with. There's also the advantage of so many different things to see, which means you'll never be short of something new to chat about.
13: Be a Tourist
Whatever city you live in, think of some of the biggest tourist traps for that place. Chances are, neither of you will have been there for years, which can make it fun for you both to explore and act like a tourist where you live.
14: Visit a Theme Park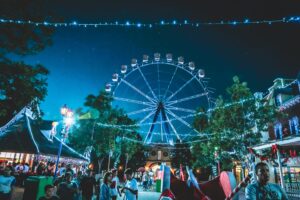 When you're both adrenaline junkies, there's no better date than a trip to a theme park where you can both indulge in as many rides as you both can handle. All that adrenaline will be sure to bring you closer and excited for a second date too.
15: Visit a Drive-Thru Movie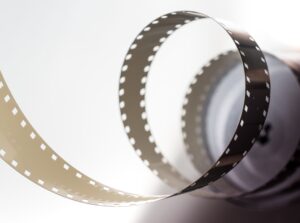 A movie doesn't usually make for a fun date, as neither of you can chat or get to know each other better. A drive-thru menu is slightly different though, as you're in your car and can chat, especially when going to watch a classic movie, which makes for a more casual experience.